The Medical/Solar team has a unique opportunity to help a large number of impoverished villagers in Eastern Tibet. This is an area that has no medical services, electricity, running water or heat. We will be leaving this July to establish a medical clinic. With a committed team, we will bring much needed medicine and training to local villagers. We will also bring solar power to the clinic and with sufficient funds, bring this same solar power to the nearby orphanage. Please view our mission statement video or explore this site for more information.
Established in 2000, the Raktrul Foundation is a tax-exempt, 501-c-3 non-profit organization located in Red Hook, New York, with a mission to assist underprivileged communities in Tibet by developing and implementing programs for education, medical care, and basic community support. The organization was founded and is chaired by Bardor Tulku Rinpoche. who initiated the Medical/Solar Project.

Bardor Tulku Rinpoche initiated the Medical/Solar Project and has actively participated in the project's planning and logistical coordination. The two week-plus project will benefit the community in the Eastern Tibetan village of Dortam.

Please take a moment to review our project benefits listed below. Updates to the Medical/Solar Project will be forthcoming. We will soon introduce our Team Leaders and their qualifications. Join our Newsletter to receive updates.
Tibetan villagers will benefit from the Medical/Solar Project as follows:
Medical: The medical component will support and mobilize the community in three ways. First, it will stock the medical clinic with basic first aid and other health care supplies. Second, a licensed acupuncture professional will provide acupuncture and health care treatment to those in need. Third, the project will provide intensive training to create a group of 25-30 "backpack medics," enabling them to provide a sustained level of practical health care to these remote communities after the project team departs. Candidates for health care training have been identified and prepped by Tashi Dorji.
Mother and Child Health: For the rural poor, pregnancy brings the hope of a new life, but also the very real fear of debilitating injuries and premature mortality. At present ,in the poorest communities, upwards of one in five infants die before their second birthday. Many more suffer debilitating, humiliating, and lifelong injuries.
Solar: With supervision from the project team's solar expert, local residents will plan and build the support structure, assemble the solar panels and accessories, install the requisite wiring, and learn to operate and maintain the system. The objective is to ensure that those who assemble and operate the system have an intimate knowledge of it.
Training: Villagers participating in the project—as backpack medics or solar system assemblers and operators—will receive intensive training, as experience has shown from similar projects in other parts of the world that hands-on training is the key to providing sustainable assistance.
The Raktrul Foundation's Medical/Solar Project will provide much needed medical care and solar power to a space set aside to be a medical clinic in the Eastern Tibet village of Dortam and, if funding is sufficient, include installation of a solar energy system in an orphanage. Dortam is one of five communities in the immediate vicinity of Raktrul Monastery. From the beginning, project planning has included significant input from the local Tibetan community through Tashi Dorji, a local liaison from the monastery. The key team members carrying out the project have replicated this model in many other sites and can attest to its direct and immediate benefits.
Project Team Leaders
Bardor Tulku Rinpoche is founder and Chairman of the Board of the Raktrul Foundation. He monitors and oversees all Raktrul Foundation projects. He is in close contact with all personnel involved in the day-to-day operations of the Medical/Solar Project both in the United States and in Tibet. His extensive personal and local governmental connections in China and Tibet will greatly facilitate transportation, customs, and other local matters.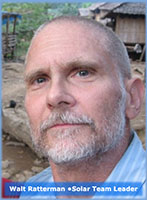 Walt Ratterman is Chief Executive Officer of SunEnergy Power International (SEPI), a non-profit educational corporation based in Colorado, and Director and officer of SEPI's sister company SunEnergy Power Corporation (SEPC). Mr. Ratterman will provide a hands-on supervisory role in designing and implementing the solar electric system for the project. He has successfully organized and executed scores of similar projects in developing communities worldwide. Please read this article by Mr. Ratterman, which goes right to the heart of this project.
Mr. Ratterman has carried out humanitarian renewable energy projects in dozens of remote communities around the world, and the key to making these projects work and provide a sustainable source of energy, confidence, and community pride is intensive training and respect for the intelligence and resourcefulness of the communities receiving project support. This will be the hallmark of the Raktrul Foundation's Medical/Solar project.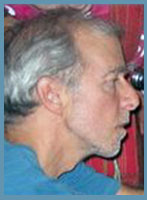 Kirk Moulton is Project Director for the Medical/Solar Project. In his other life he has practiced acupuncture at his Healing Junction Clinic in Chicago for more than 14 years. Through the use of Chinese herbal medicine and other alternative medical interventions, he has treated arthritis, asthma, chronic fatigue, Crohn's disease, diabetes, headache, hepatitis, irritable bowel, sinusitis, and other maladies.
In 2007 Moulton and Ratterman collaborated on a similar project that brought solar power and medical relief to a refugee camp of landmine victims in Burma. Moulton will be responsible for training and supplying the backpack medics. For more information contact Kirk Moulton at 800-449-0770 or by e-mail: Medical/Solar Project.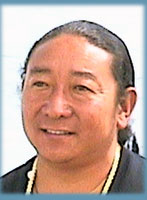 Tashi Dorji is construction coordinator/contractor, project administrator, and community liaison for Raktrul Foundation in Tibet. Dorji has four assistant managers and a staff of local craftsman and volunteers who have done considerable work for Raktrul Foundation.
Tashi Dorji has set up a team of twelve crew members to install the solar panels and be trained in their maintenance. Additionally, Mr. Dorji has selected fifteen people who will be trained as backpack medics during the Medical/Solar Project.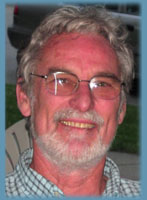 Don Dyer works in the non-profit sector in Chicago. He will provide hands-on logistical support to the project.
He has worked a broad range of vocations, including construction, the arts, publishing, radio broadcasting, tall ships, and mental health.