Village Halls
There are Village Halls in:



Pangta



Lingru



Nyangla



Domre Tsaka



Domredo


Ratkrul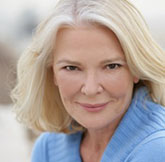 Contact Elisabeth Noone for more information about how you can help.

As an all volunteer 501c3 Charitable Organization, the Raktrul Foundation helps these Village Halls as needs arise.
Villagers care for these halls themselves! Howver the hard mountain life, rugged terrain, and extreme temperatures can leave the people in need of some assistance.
Village Halls Serve People in Remote Areas

In the high Himalayas, life is simple, roads are few, and people are often seperated by distance and difficulties of travel. Happily, a Village Hall can bring people together in a safe structure that is large enough to hold many friends and family members for events of all kinds.




Village Halls Are Multi Purpose Buildings.

In Tibet, the Village Hall may serve as a daycare for children, as a senior daycare center, and from time to time, the community halls are used for marriage ceremonies, funerals, special ceremonies and parties. All of these functions are allowed to take place free of charge as the whole community maintains the halls and their upkeep.

Read more

A Center in Waiting.

The photo on the left is of a Village Hall in Tibet. These simple buildings serve many purposes. We have a photo gallery of a village hall in process from our work in 2008.

Happy Reunions of All Kinds

Village Halls allow grand parents, parents and chidren to get out of the house and spend time with each other! Friends stop in for tea and conversation.

These halls also host visitors from viillages far away, visiting doctors and nurses offering health care, eye glasses, sun glasses and other basic necessities for mountain life. We hope you will help us support these Village Halls.



Remote Locations
Offering people a place to viist, to have weddings, parties, and gatherings serves a vital need. Please feel welcome to donate!



The Raktrul Foundation • 37 Pinewood Lane • Red Hook, New York, 12571-1224 • USA